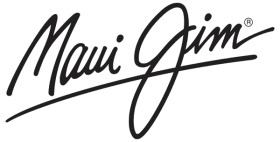 EYE CANDY OPTICIANS
 Founded and owned by Optometrist Linda Brannigan in 2006, Eye Candy Opticians is housed at 25 Abbey street, Ennis.
Our boutique offers the values of a traditional Independent  Opticians, but with a funky, modern twist. Our experienced team of staff offers a highly individual and tailored service, aided by the latest state-of-the art equipment. We are the professionals in eyecare and eyewear, with your eyecare needs our primary focus.

Advanced Technology
We boast state of the art equipment, including an  OCT Scanning  machine, Retinal fundus camera, I Care tonometer, Tear lab.  Digital Slitlamp, IPL and I-Light, BlepEx machine as part of our Dry Eye Clinic. Inhouse, Nidek glazing laboratory.
Our fully computerised practice leads the way in technology and eye health care..
Contact lens area
To determine the most suitable contact lenses for you and your lifestyle our optometrists at Eye Candy Opticians will assess your eye health and tear film surface prior to insertion of lenses.
In our designated contact lens area, we will teach you how to comfortably insert and remove your lenses to ensure you can confidently adapt to wearing your lenses. 
Expert Frame Styling
Our dispensing optician along with our
optical assistants are always on hand to offer objective advice on an individual's frame suitability.

Working with each patient, we'll ensure that you leave our practice with the best frame fit along with the  optimum lens for a given prescription and budget.

Our practice is for all the family, no matter what age! Our years of experience in examining eyes, prescribing glasses and contact lenses, diagnosing and treating dry eyes and now managing myopia progression with Miyosmart lenses ensures all members are taken care of.
We would be delighted to help you address your eye health concerns, putting your mind at ease with our knowledge, alongside the accuracy of our technology. We will  help you to explore our range of niche frames sourced worldwide, lenses and finishes to find that perfect eye style for you!
Making your world an altogether brighter one without the glare or debilitating dazzle !
kind words from our patients
"The premier opticians in ennis and surrounds I could not have got a more extensive and reassuring eye exam. Very advanced equipment used by an excellent optician."
" Excellent location, great service. Being treated by Linda in the Dry Eye Clinic, she is absolutely excellent & a real lady. Highly recommend"
""I tried both over the counter & prescription remedies to little avail, my quality of life was really diminished & every aspect of my life was negatively affected. A friend recommended Linda in Eye Candy Dry eye Clinic & I had a course of the IPL treatment there & it has made a phenomenal improvement to my dry eyes, by far the best.""

we are here for you

Say Hello!
Want to know more, ask us questions, find out what services we offer? Get in touch! We are happy to help!